Toddler Room
---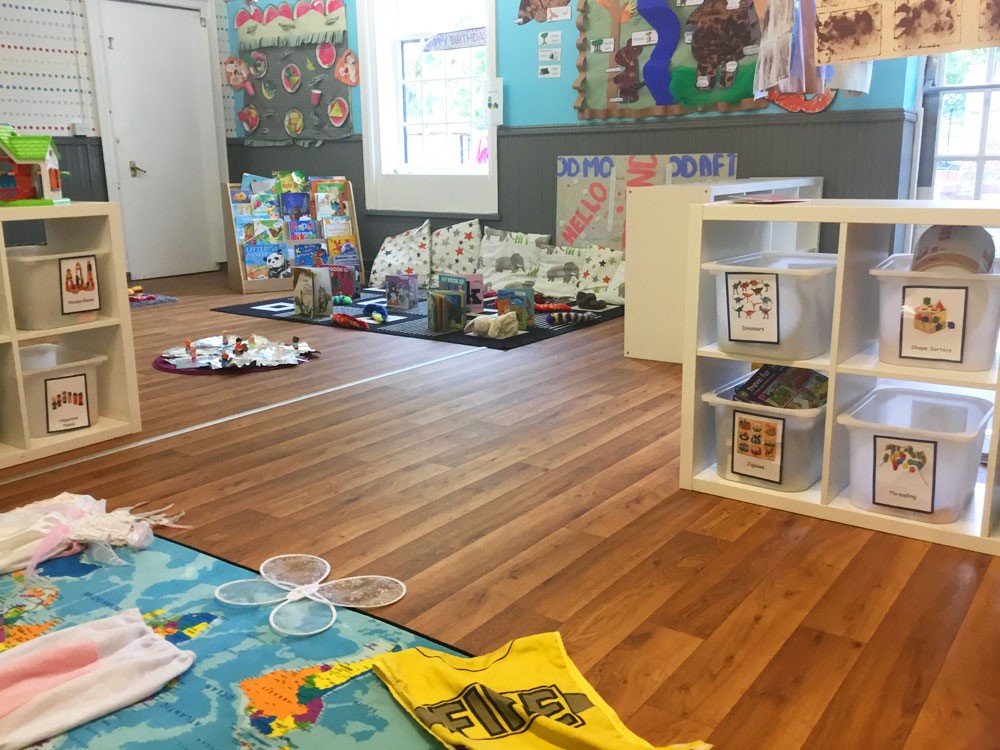 Our large and colourful Toddler Room caters for 24 children age 1-2yrs and our staff to child ratio is 1:3. This room is split into two sections, one side being our art, craft and messy area and the other area is floor and table top play including our home corner which is changed every topic.
The children can move freely around the areas of the room and get involved in the activities they are interested in. The staff are based around the room in the different areas with the activities supporting the children through out their learning and play. We have a big emphasis on the children's fine and gross motor skills which rapidly expand during this age group and our in depth planning system means we can plan for the children's individual needs and interests, including lot's of physical activities such as dancing, exploration and investigation. All the activities are planned in accordance with the early years foundation stage frame work which is used on a daily basis during observations of the children and the general planning and input to the day.
Our Toddlers have a sleep after their lunch on individual labelled beds and blankets so they are fully refreshed for the afternoons activities.
Mealtimes are a social occasion within this room and all the children are encouraged to feed themselves with the aid of the staff sitting close by. Children are given a variety of refreshments throughout the day which include fresh fruit and milk.
Our Toddlers have two outside play times where they can run around in our large exciting play area and can use the climbing frames and bikes as well as helping to feed and look after our nursery rabbit.