Early Learner Room
---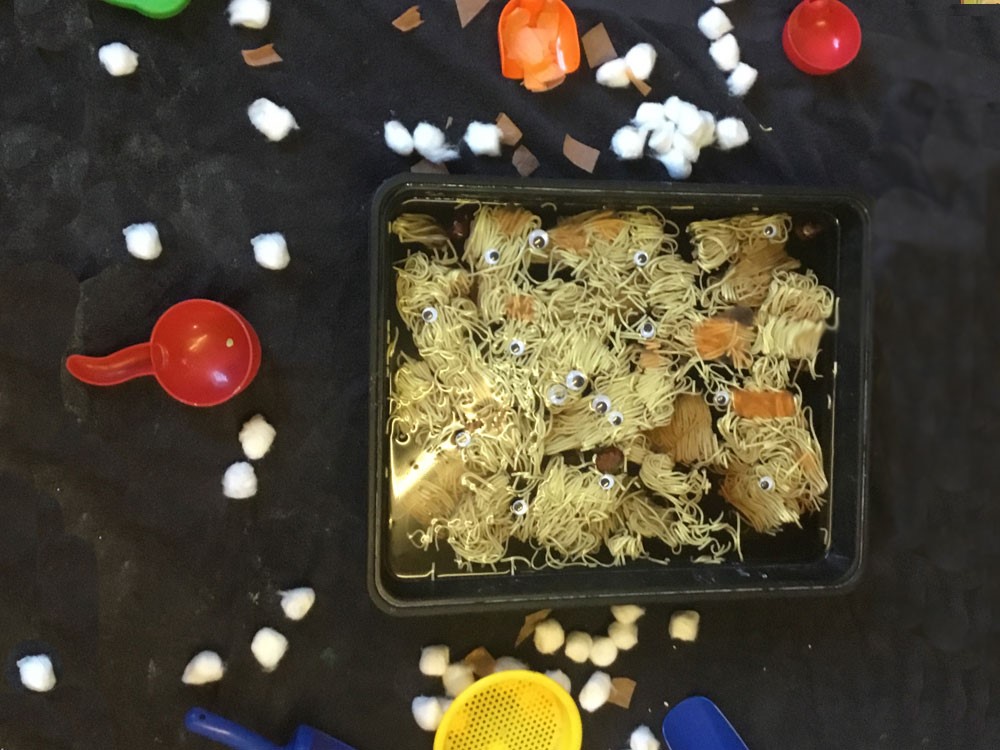 Our large and interesting Early Learner Room caters for children aged between two and three years old and has a 1:4 staff ratio. The room is split into two halves which have many different areas set up in accordance with the early years foundation stage. We use a next step basis to help during our large planning process which focuses on the child's individual needs and interests.
The children have the opportunity to access the activities they would like to join in throughout the day and the staff are there to help enhance the children's learning and skills. Through the low level displays around the room we start to introduce, numbers, colours, alphabet and shapes using interactive displays for the children to have fun and get involved with. Each child is allocated a key worker who is responsible for their development files and monthly observations. Key workers share information with the parents on a daily basis and at parents evening which we hold twice yearly.
As the Early Learners have a wonderful imagination we have an interesting role play area that we change each topic to link in with the theme. We also have a computer that the children can access each day with specially designed keyboards and programs for little fingers and inquisitive minds. The Preschool room is full of wonderful and exciting displays that include number, letter and shape and we have a colour of the week table, we encourage the children and their parents to see what they can find at home to bring in.
The children love Rufus Bear who is our travelling Ted, he has been on lots of exciting adventures with the children who keep a diary to share with their friends at circle time.
The children are encouraged to brush their teeth after meal times and become independent using the toilets as we follow a full potty training programme. Physical play is an important part of the children's development; they love to do music and movement sessions and have lots of fun in the spacious garden. They also enjoys trips out into the local community visiting the library and feeding the ducks at the park.