Reception Room
---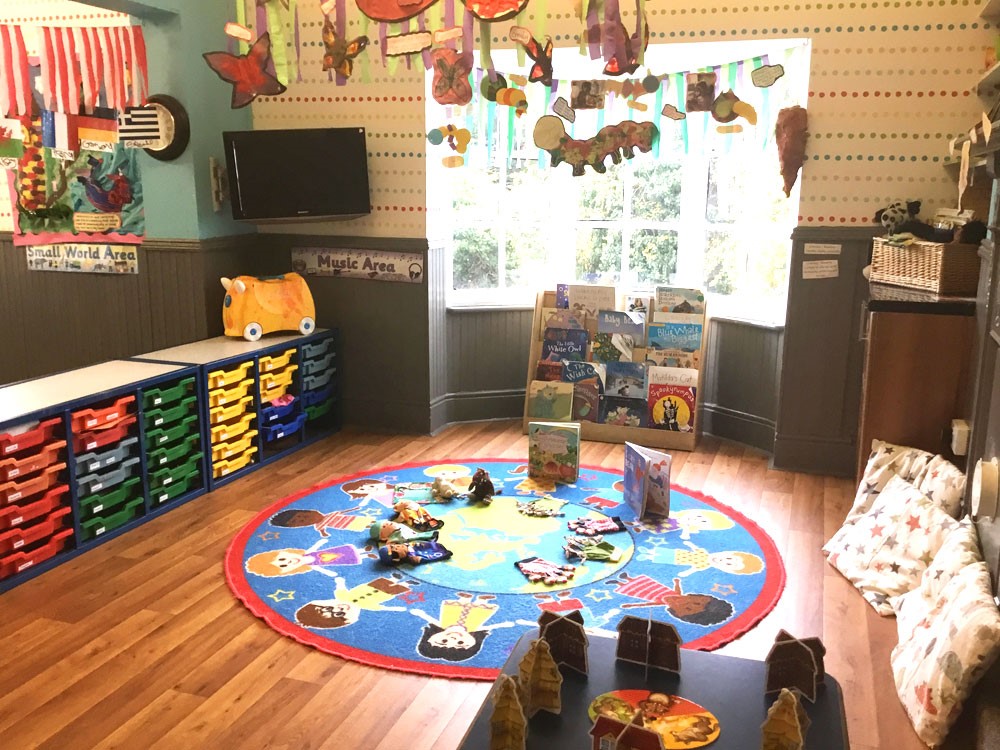 Our spacious and educational Reception Room is based on the ground floor and caters for children aged three to four. We work on a 1:8 ratio and each child is designated a key worker on induction who is responsible for their development files and monthly observations.
As the children are preparing for their first days at school they have weekly P.E lessons to help the children become independent getting themselves dressed and undressed.
The Reception Room offers freedom of choice for the children to help develop their self help skills and independence. The room is set into many areas in accordance with the early years foundation stage, where the children can develop their skills with the help and support of the childcare practitioners in the room. They will support the areas building trusting relationship's with the children. Louise Gabriel, our Early Years Co-Ordinator provides support to the staff and parents with their child's learning, development and transition to school.
There are many low level displays which the children use their writing skills to label, we offer a wide range of resources for the children to use and enhance their skills.
The children will also embark on a new reading scheme which is a fun way for the children to use pictures in a book to tell a story, this can be a bed time story at home and using the communication book we provide you can write comments about your child's learning which will help the practitioners to enhance your child's learning by providing a book that is of a good relevance to them.
The children learn about the local community and the world they live in including activities such as recycling, where we collect vegetable cuttings to make our own compost that we can use on our own vegetable patch. The children also enjoy trips out into the community and often attend the local library to have a special story time.
The children have 2 daily outdoor play times with activities available to ensure their learning journey is continued throughout their play. Outdoor play often gives the children further opportunity to build larger constructions and they make good use of the tubes, planks and ropes as they design, join and build.
All three year-olds are eligible to receive the government grant and there are many voucher schemes available to parents.